Mobile tyre workshop. Mobile tyre exchange. Tyre help
Based in Tallinn. We work all over Estonia
We believe that only "working" is not enough. Sticking to our philosophy is the most important aspect of our mission. Being the guardian of your peace of mind and your security is our mission that has guided us from the beginning. We will solve any problems that prevent you from continuing your journey.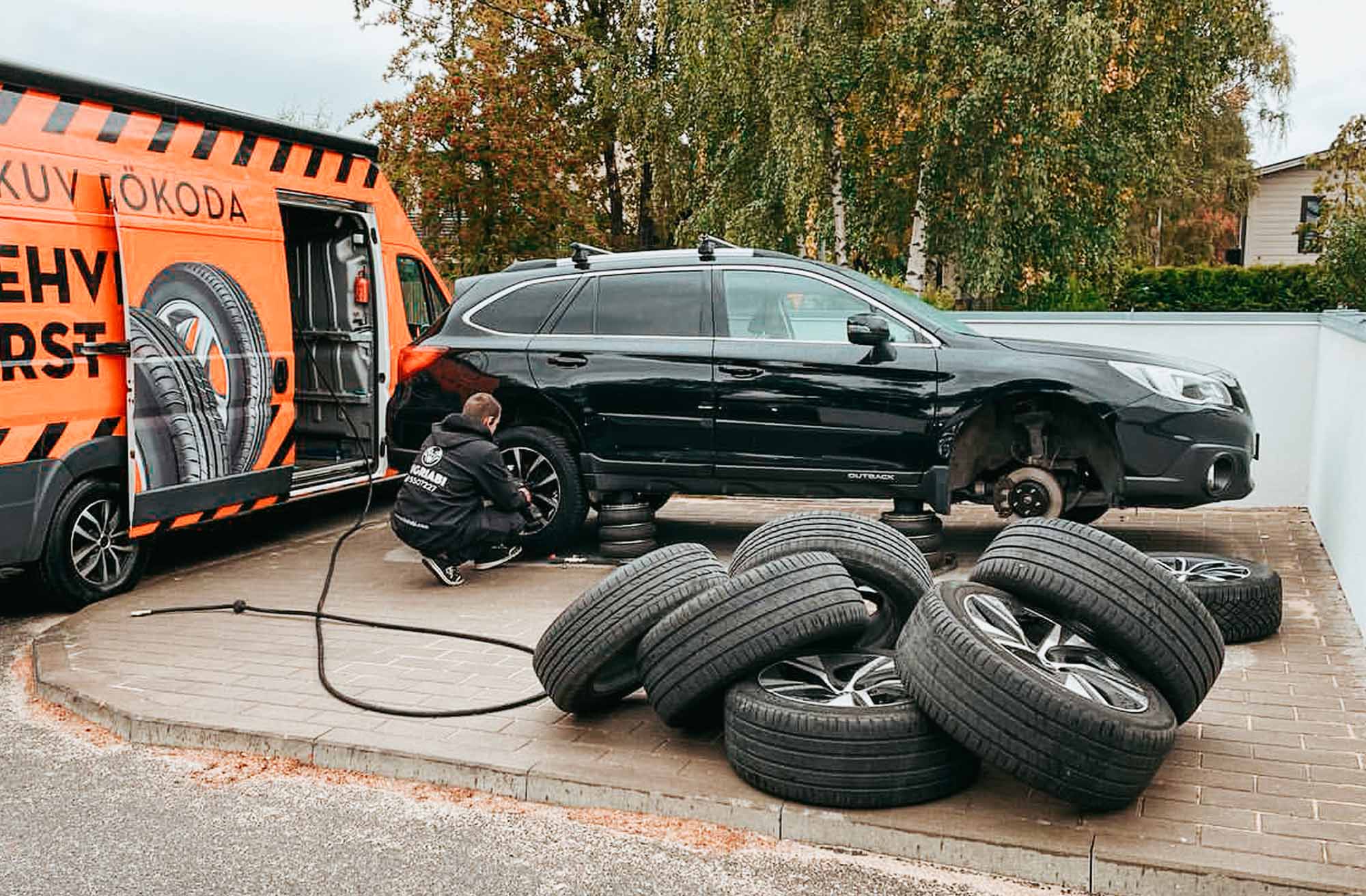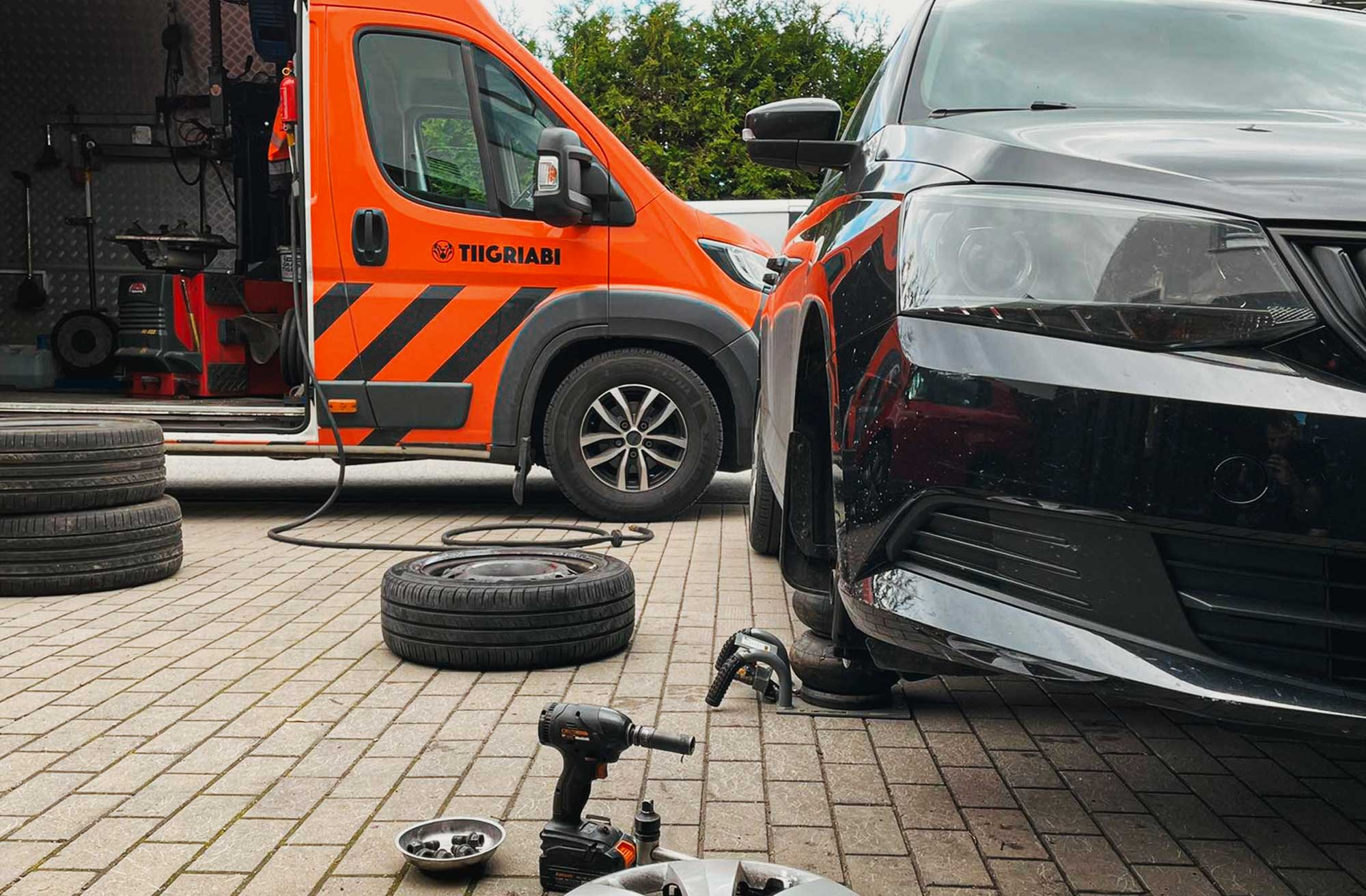 We value our customers and they, in turn, are confident that whatever the situation, their problem will be solved in shortly. Our clients become our friends for life, which is the truest definition of the quality of our work.
Principles and possibilities
We are located in Tallinn and Harju County, but we work all over Estonia
Modern equipment and excellent experience
We don't just do the work — we solve your problems
Dealing with any situation in any environment
We dispose of waste according to standards
All our activities are covered by a guarantee
We work fast and with best quality
Customers say more about us than any ratings
Want more information or to make an enquiry? Write to us and together we'll find a solution.